Founded in 1970 originally as an outdoor poster printing company. P+D has since developed its service and product offering adapting to the marketplace and as a result has become the leading partner for brands and marketing professionals in Large Format Printing, Digital Printing, Outdoor Advertising, Point of Sale, Signage, Structural Design, Graphic Design and Exhibition Material.
As a multi-award winning company, P+D is the expert partner in printed communications because of their depth of experience and relentless obsession with service and innovation.
The Painting Professionals was established in 2015 by Ronan Faughnan and began as a traditional painting and decorating company.
They are now an established and well respected decorating company employing some of Ireland's best decorators and apprentices.
As they look to the future they realise that their success can not come at the expense of our planet .They recognise that the trade that they are in causes far reaching damage to our environment and they have made a dedicated promise to minimise their environmental impact as far as possible.
The Painting Professionals has implemented a straight forward and uncomplicated set of initiatives to minimise their carbon footprint and environmental impact both locally and from product source.
All of these initiatives are dynamic and scalable to our company as we grow.
Enhance Marketing has over 25 years experience delivering merchandising, promotional and branding solutions to Irelands and the world's leading organisations. Established in 1988 Enhance Marketing has quickly grown and developed from merchandising based solutions to promotions, event branding, flags, banners and most recently branding displays and signage. We are delighted to receive all shapes and sizes of corriborad from Enhance Marketing.
"Success is no accident. It is hard work, perseverance, learning, studying, sacrifice and most of all, love of what you are doing or learning to do"  ― Pelé
The people at ANAM Coffee care passionately about the beans they select. All their beans are fully traceable back to their origin and are grown with care for the environment. ANAM Coffee are committed to supporting sustainability both globally and locally, proof positive from their membership of the Burren Ecotourism Network.
We are delighted to have ANAM Coffee on board as ReCreate Supplier and we love their ethos. Our members can look forward even more hessian and hemp coffee sacks in the near future.
The T-SHIRT Company are a Dublin based t-shirt printing company that are passionate about what they do. Experience, expertise, innovation and meticulous attention to detail separates them from the pack. The T-Shirt Company pride themselves on hitting daily deadlines without compromising the quality of the printed T-shirts. Here at ReCreate we can vouch for this first hand as Vinny and his team were kind enough not only to donate their end of line stock but also to provide the ReCreate team with free ReCreate Banded T-Shirts.
Ireland's second largest]shopping centre with over 169 tenants, almost 140,000 square metres of floor space, and over 3,400 car parking spaces. Dundrum Town Centre was built on the site of the former Pye television factory, later the site of an entertainment and bowling centre called Dundrum Bowl. In 1993, the Dundrum Bowl was closed in due to flooding. Dundrum Town Centre opened its doors on 3 March 2005. Over 5,000 people queued in the main square. Within 3 years, over 70 million people visited Dundrum Town Centre.
The centre has grown in phases and is divided into various districts. The "Gallery" district is located in the main building, the "Pembroke" district is locating around the Mill Pond, and the "Dundrum South" district is located outside the main Tesco overground car park. Dundrum Town Center and it tenants are one of ReCreate's most ardent supporters. Thank you Dundrum Town Centre and your wonderful tenants for all the uniquely amazing materials you make available to our members.
Established in 1985, AmRay Medical is a family run business that manufactures radiation protection equipment, shields, clothes and solutions for medical and industry use. Located in Drogheda Louth, they design radiation shielding that lasts long, fulfills safety standards and provides comfort for the user. Protecting people from radiation is not all they do! They also help protect the environment by donating their excess cardboard cores, fabric, paper and paper roll to ReCreate!
Thanks Amray Medical for dedicating your services to protecting the lives of people and igniting the creative minds of our members!
What do Bob Dylan, Hozier and Miley Cyrus all have in common? They recorded their hit music in Dublin's own Westland Studios! As part of ADK Music Group, Westland Studios has a wonderful selection of musical equipment, including a grand piano, and provide the best customer care.They also provide ReCreate with the best possible materials. Thanks to Westland Studios, ReCreate's Warehouse of Wonders has box loads full of cassette tapes, CD's, VHS cassette tapes and even vinyl records. Although these materials are no longer used for recording or listening purposes, the tapes and CD's will be reused in other artsy ways.
Based in Wicklow, Boss Novus is one of Ireland's top suppliers of all office and print-related products and service. Since 1989, Boss Novus has expanded its products and services, catering to companies of all sizes and locations and promises to deliver high quality goods in a friendly and efficient manner. Boss Novus is the modern office supplier that provides online ordering, free of hassle and easy to use.
Additionally, Boss Novus strives to minimize their and their customers' environmental impact. This company has a catalogue, called the Green Book, that features eco-friendly office supplies to encourage customers to purchase green products such as recycled paper and material. Their mission of being socially and environmentally responsible has motivated Boss Novus to donate their unwanted, excess materials to ReCreate instead of dumping them into the landfill.
Cheers to Boss Novus, for keeping our Warehouse of Wonders stocked with cardboard boxes!

Why would anyone sell grass when there is plenty of it in Ireland? Well, for many reasons actually.
Established in 2006 by entrepreneur Mark O'Loughlin, Sanctuary Synthetics is Ireland's number one supplier for artificial grass and provides solutions for when real grass becomes too problematic to handle. Sanctuary Synthetics supplies and installs fake turf for domestic and residential, educational and commercial uses. They are the first in their market and voted as one of the best in this industry.
And as a member of Native Woodland Trust, Sanctuary Synthetics is dedicated in preserving the natural woodlands of Ireland. The people at Sanctuary Synthetics firmly believe and practice "conscious capitalism" and by working with ReCreate, they fulfill their corporate social responsibility. Sanctuary Synthetics provide us with the best quality artificial and synthetic grass that only an aspiring artist or gardener can ever dream of. So next time you pick up a finely cut square of fake grass, you know who to thank!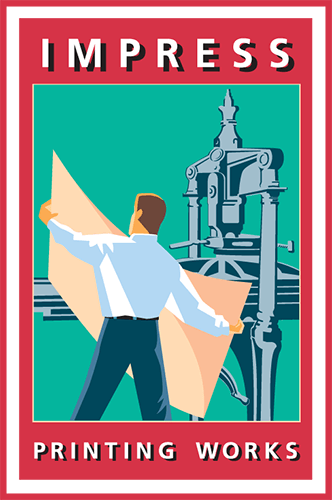 Since 1990, Impress Printing has been delivering on its promise of providing the best quality multicolor and process printing. Based in Walkinstown Dublin, the people at Impress Printing work on clients' projects, no matter how complicated, with a meticulous, hands on approach.
It should come to no surprise then that, thanks to Impress Printing, most of our paper needs are fulfilled! In fact, Impress Printing has given ReCreate a grand total of 3000 kg of paper to date. Impress are making a huge contribution with their donations as their paper has been used by over 2000 of our members groups. Thank you impress you have made a lot of children happy with your donations.
Founded in 1984, West Coast Ireland Distribution is a privately owned business that distributes technology and IT products to retailers and consumers from distinguished vendors, such as Apple, Samsung, Microsoft and many more. Their clientele includes large commercial enterprises to small businesses. West Coast is the number one UK distributor and values their vendors and customers above all.
Besides specializing in IT, they also distribute plastic protectors and styrofoam to ReCreate! Thanks to West Coast Ireland Distribution, ReCreate's Warehouse is stocked with creative reuse materials.
Based in Dublin, Fee G is an acclaimed independent fashion house that combines the talents of Fiona Heaney and Don Gormley. Since 2006, their mission is to create beautiful clothing that will no doubt get compliments. Run by designers, do not expect the classiness and lovely fashion of Fee G to die out soon. Their fresh and creative clothing designs can be seen around the globe in places like USA, Italy and the UK.
Fee G's fashion can also be seen in the Warehouse of Wonders (we try to keep up with the trends!) Thanks to Fee G, we have an assorted variety of fabrics, ready to be reused and recreated into a fashionable piece of art.
Keelings Farm Fresh has been supplying the people of Ireland with fresh quality fruits and vegetables. As an Irish owned company, they are dedicated in delivering only the freshest of produce, from local farms to the locals, which is a remarkable sustainable method.
Another way Keelings Farm Fresh manages to stay sustainable is by donating any of their unused fruit separators, plastic crates, silver foil and wooden crates to ReCreate.
Besides fruits and veggies, Keelings also cultivates, sources and distributes flowers worldwide. Grown in Louth, Keelings Flowers grow and sell flowers according to the current season and use them as aesthetic enhancements for the sales of produce or as a gift for loved ones.
Keelings Flowers also gives ReCreate pallets of wooden crates,  plastic crates, fruit separators and styrofoam blocks. Thanks to Keelings for keeping our Warehouse freshly stocked with supplies!
Founded in 1904 by W.B. Yeats and Lady Gregory, the Abbey Theatre is the national theater of Ireland and a beacon of Irish literature and culture. The mission of Abbey Theatre is to engage with and reflect on Irish society through theatre performance and thought-provoking writing. They hold huge support for Irish writers and artists and aim to tell the stories of Ireland.
The Abbey Theater also invests in artists in other ways by donating their lino and tiles and assorted props to ReCreate. We can always count on the Abbey Theater for helping to foster creativity and artistic expressions in the communities of Ireland.
Established in 1987, Trulife is a group of highly professional and experienced healthcare executives with bases in the UK, Canada, USA and Ireland. They manufacture healthcare products, such as prosthetics and orthotics and provide clinical services for patients. Their objective is to minimize the amount of pain and to maximize the comfort for the patient.
In addition, Trulife helps maximize the amount of creativity and innovation by supplying ReCreate with a selection of cardboard cores, fabrics and foams.
Fispak Ltd. Naas has been providing packaging and ingredients for food producers and retailers for over 40 years. Located in Dublin, they dedicate their time and efforts in providing the best customer service and cultivating a close relationship with their suppliers.
Sound familiar? Because ReCreate also takes its time and puts its energy into maintaining a strong relationship with our suppliers. Fispak Ltd has been dutifully supplying ReCreate with cardboard boxes, cores and gold card.
Located in Dublin, Photostorie Highcove caters to professional photographers by offering a variety of digital or traditional albums and books for their photographs. Photostorie Highcove's albums and presentation products are perfect for celebrations, weddings, promotions, any event worth remembering. And with 100% Lifetime Guarantee, Photostorie Highcove ensures their customers that their products will always stay in great condition.
The same question always arises for companies, "What do we do with our unwanted and end of line stock?" Photostorie Highcove knows what to do, contact ReCreate instead of disposing of unwanted materials, Highcove now donates unwanted foam packaging, end of line photo albums and other related materials to ReCreate for creative reuse.
Need a wake me up? Bewley's Ireland has been in the tea and coffee business since 1840. So they know a thing or two about roasting and blending coffee and tea. And they certainly know how to reuse materials as well! As a certified carbon neutral coffee company (the first in Ireland!), they practice sustainability, which includes donating their materials for reuse to ReCreate.
Beweley's supplies ReCreate with reusable art and craft materials such as cafetiere glass, card, cardboard boxes, hessian sacks, paper cups, POS stands and tea tins!
Beginning in a garage and then eventually expanding into multiple facilities around the globe, including one in Limerick, Adhesive Research Ireland develops and manufactures pressure sensitive adhesives, coatings and laminates. Since 1961, AR has remained an independent company and leader in adhesives, tapes and materials of the like.
 And when there are any excess materials, AR donates their plastics, adhesives and adhesive plastics to ReCreate.
If you are in a bind about where to look for the best blinds look no further. The people at Alpine Blinds dedicate their services into supplying and fitting any sort of window blind to homes and businesses. Alpine Blinds provide a repair service for those looking to preserve their blinds or to perhaps save a little money. These Irish-made blinds can be tailored to the individual or company's unique tastes.
 It should come to no surprise then that Alpine Blinds donate any excess and unwanted blinds to ReCreate. Additionally, Alpine Blinds have filled our Warehouse of Wonders with fabric, wood and blind poles.
Thank you, Alpine Blinds for your top quality blinds and materials
Located on the border of Carlow and Wicklow, Chocolate Garden of Ireland is a sweets paradise. The chocolatiers and confectioners of this award-winning family business specialize in the making and creating of gluten-free chocolates, ice cream, including gluten-free sorbets, and a wide variety of sweet treats! It is hard to suit everyone's tastes, but Chocolate Garden of Ireland works to fulfill its promise of serving the finest quality chocolate or sweet that you will ever enjoy.
Thanks to Chocolate Garden of Ireland, ReCreate has been stocked up with their cardboard, love heart cushions, paper cups, plastic buckets, and cups and containers.
Based in Dublin and established in 2012, the Bamboo Suppliers of Ireland supply their customers with any bamboo made product. This may include: poles, slats, thatch, flooring, rope, ply, etc. You want something in bamboo, Bamboo Suppliers have what you need. They will provide their services to private and public sectors, schools, homes and businesses.
They are in the bamboo business because out of all the hardwoods and softwoods out there, bamboo is one of the best sustainable, renewable resources that is ideal for harvesting and has little environmental impact as opposed to oaks, teaks and other hardwood trees.
Bamboo Suppliers of Ireland's dedication to conserving resources and minimizing their environmental impact have led to their partnership with ReCreate. As one of our suppliers, ReCreate has received many materials thanks to Bamboo Suppliers of Ireland.
Established in 1995, Premium Paper is one of Ireland's leading paper supplier to the printing, sign and display and stationery industries. As a client-focused company, they provide litho and digital papers that come with the promise of quality workmanship. Premium Paper strives to be the best environmental practice. This business is mindful of the materials and resources it obtains, always verifying that they come from accredited sources. They offer a wide variety of recycled and forest certified paper for their customers as well.
It is no wonder then that Premium Paper is one of ReCreate's suppliers. It is committed to carrying out the best environmental practices in its industry by donating their excess materials to ReCreate.
Beginning in Australia and then eventually spreading across the globe to Ireland, Chep provides pallet and container pooling services for aerospace, automotive, chemical, consumer goods, and fresh food and manufacturing industries. Chep works towards minimizing their environmental impact by pledging to do Zero Harm. Their pooling services reduce carbon dioxide emissions and environmental waste, and by donating their excess containers to ReCreate, Chep will achieve its Zero Harm goal in no time.
After a nearly unanimous vote in a music festival of 1999, three lads decided to quit their daytime jobs to follow their dreams of making smoothies. This is the origin story of Innocent Drinks. Heard of them? No doubt, since their products are in the refrigerator shelves of any market you can think of. Innocent drinks are made by people for people using 100% of the fruit. Not only do the folks back in Dublin Fruit Towers ensure that the products taste good, but also guarantee Innocent Drinks "does good" by donating 10% of their profits back to charity.
Moreover, Innocent Drinks Ireland continues to do good by supplying ReCreate with fun and reusable art materials.
Ever wonder where our netting comes from? One of our suppliers is none other than G.K. Nets, a family run business that specializes in the design, manufacture and supply of handmade or machine made netting for sports, fishing and industrial use. Established in 1976 in Howth Ireland, G.K. Nets has been around for over 40 years and is a group of highly experienced workers who know how to produce a fine net when needed.
Established in 1998, Zeus Packaging is the supplier for all packaging needs for food, janitorial, agricultural, health care, hospitality and manufacturing sectors. A winner of Deloitte's Best Managed Companies 2017, Zeus Packaging innovates and anticipates new forms and ways of packaging and promises to deliver solutions to their customers' packaging related problems while also reducing the amount of packaging needed. They are an Irish owned business based in Dublin with locations varying across the globe.
Because of Zeus Packaging's close proximity and policy to protect the environment, they have donated pallets of bags, card, plastic, plastic cups and containers to ReCreate.
With headquarters located in Dublin and locations spread across Europe and the Americas, Smurfit Kappa is one of the world's leading suppliers of paper based packaging solutions. Smurfit Kappa specializes in four distinct departments: packaging, paper, recycling and forestry. They produce packaging, manufacture paper for printing, writing and packaging purposes, provide recycling solutions and manage forests to produce the raw materials needed for their paper and packaging. Since they produce, manage and recycle all of their products and services, they are saving time and reducing their dependence as well as minimizing their ecological footprint.
Additionally and most importantly, Smurfit Kappa has mastered the art of reusing by donating materials, such as card, bleached paper, cardboard and paper cores, to ReCreate.
Winners of the Homes/Interiors Store of the Year 2017 and REI National Store of the Year 2016, TileStyle is an Irish owned business that specializes in ceramic tiles, bathroom, wood and stone flooring. Located in Ballymount, this was once a small ceramic tile business that has expanded into an impressive commercial enterprise that features an award winning showroom. TileStyle sells to homes and businesses and offers a variety of stylish flooring and designs to transform any room that is in a dire need of an update.
As an avid supporter of the arts, TileStyle has given ReCreate thousands of kilograms worth of tiles for creative reuse.
Beginning as a small garden in Wicklow, O'Hanlon Herbs have been adding flavor to cooking since 1988. They specialize in growing mint, rosemary, basil, coriander, thyme, parsley, and many more, all grown on Ireland's soil.
O'Hanlon values quality, service and supply, and they definitely deliver on their last value as O'Hanlon is a loyal supplier of ReCreate. Thanks to O'Hanlon, paper crates are constantly in stock at ReCreate.
Established in 1990, The Square at Tallaght now encompasses over 160 shops, restaurants and cafes. It is a popular shopping centre with about 300,000 visitors a week. It was built by the people for the people and ever since its expansion, The Square is surrounded by all sorts of services and places for the community.
The Square has generously donates mannequins, display stands flower pot stands, chairs and numerous one off items to ReCreate.
Based in Dublin, the Doggett Group consists of four of the following departments: Doggett Print, OC Digital, Stray Dog and Doggett Promotionals. They are ready for any printing-related task, whether that may be lithographic or digital. They are also a creative agency, in case people are having trouble inventing a logo or design for their company. And if a business or group is in need of promoting themselves or their ideas, then look no further, Doggett Group also specializes in promotional gear and objects.
When they are not too busy helping businesses with their advertising or print, the Doggett Group donates corriboards and plastic cylinders to ReCreate. Thanks Doggett, you definitely can do it all!
Dulux Ireland has been adding colour and life to Irish homes since 1885. They have all the colours you need to spice or freshen up your kitchen, bathroom, bedroom, living room, any room in the house. Dulux has also been working towards creating products that will be better for people and the environment through their initiative Planet Possible. As part of Dulux's mission to make the world a better place, Dulux also donates a fantastic range of their paint samples to ReCreate.
Avoca is an Irish run business that has been around since 1723. They do all sorts of interesting and fun things. For example, they are still producing their famous signature throws and blankets, all woven at the mill where it all began. Avoca sells a charming array of clothing, accessories and homeware. They even sell delicious and locally sourced food products at their locations. There is always something interesting to find at Avoca's many retail stores and cafes!
Speaking of interesting finds, Avoca donates any of their excess cards, cardboard cones, plastic bobbins and wool to ReCreate. So take a look around the Warehouse of Wonders and make an art piece as charming as Avoca.
Fairdeal Furniture has been manufacturing and selling Dreamrest mattresses in Ireland since 1977. The company often opts for recycled and renewable materials and proudly states that their products are 97% recyclable. Their dedication to protect the environment has extended to their partnership with ReCreate, in which Fairdeal Furniture supplies cardboard cores and plastic reels to our Warehouse.
For over 30 years, Finline Furniture has been manufacturing and supplying handmade sofas and chairs in Ireland. "The Home of Irish Sofas" sources its fabrics from Italy, Belgium and USA and its expert craftspeople work with great precision and care to create contemporary or traditional furniture pieces. They display their skills and creativity in showrooms in Dublin and in Cork.
Whenever Finline Furniture has any leftover materials, they donate their textiles and assorted fabrics to ReCreate.
Forbo Flooring is a global manufacturer and supplier of sustainable flooring for residential and commercial buildings. Their mission is to create a healthier and better environment, both indoors and outdoors, and to minimize their and their customers' environmental impacts. They accomplish this objective by following the four golden R's of sustainability: renew, reduce, recycle and reuse. Forbo Flooring factories are powered by 100% renewable energy. They reduce the amount of waste that goes into landfill by recycling or reusing end of the line materials. They use recycled and renewable materials to create their flooring. Even their prized Marmoleum is 100% biodegradable under a controlled environment!
So it is no wonder that Forbo Floorings and ReCreate have teamed up. Forbo has given ReCreate loads of sample books and sample carpets for creative reuse. Together we can create a healthier and fun environment!
Ikea, your one-stop shop for furniture and household items, Ike has everything you need to furnish and accessorise your home at a low, affordable cost. Bedding, spatulas, cabinets, candles, you name it, Ikea may have it in stock! Ikea is a global phenomenon with HQ located in Netherlands and store and warehouse locations around the world.
Thanks to Ikea, ReCreate has plenty of fabric, textiles and blinds, soft furnishings cutlery and many more items in stock for our members.
Established in 2001 in Dublin, Lituanica Ltd. distributes food and drinks to all of Eastern Europe. They specialize in the wholesale and retail of various meat, bread, dairy products, confectionary, tea and coffee, beverages, newspapers and more.
They are also one of ReCreate's suppliers! Lituanica Ltd. has donated plastic crates to ReCreate.
Importer, wholesaler and supplier, Paul Small Wallcoverings Ltd. (or PSW Home Textiles) is the distributor of soft furnishings to Ireland's retail market. Since 1987, PSW specializes in tablecloth, wall coverings, rugs and doormats and provides retailers with homeware, hardware, giftware, anywhere in Ireland!
Paul Small Wallcoverings supplies ReCreate with cardboard cones and linoleum offcuts.
When Eli Lilly is not too busy supplying ReCreate with assorted tubes, medical tubes and plastic bottles, this research based medical company focuses on bio-medicines, diabetes, oncology, emerging markets and animal health. Established back in 1876, it was not until 30 years ago when Eli Lilly crossed overseas to Ireland. Eli Lilly now has an manufacturing facility in Kinsale, an affiliate in Dublin that researches prescription based medicines and a financial activities recorder in Cork.
Beginning in the 1960s, the Packaging Centre has been selling plastic and general packaging needs for industries such as food, pharmaceutical and agrochemical. They offer packaging solutions for smaller businesses as well because they are intent on helping businesses of any size grow and flourish.
Thanks to the Packaging Centre, ReCreate has all sorts of cool reusable crafts such as bottles, glass jam jars, plastic bottles and plastic lids.
For over 80 years, Sam McLernon Ltd. has been supplying packaging solutions for pharmacies in Ireland. They are the top manufacturers of printed paper bags, plastic bottles, tablet bottles, self adhesive labels, tablet vials, and even gift packaging and wrapping, in case you ever want to give your loved ones tablet bottles and vials for special occasions.
And for the past couple years, Sam McLernon Ltd. has been supplying ReCreate with printed paper bags, bottle caps and plastic trays. So if you are ever feeling down, come by the Warehouse for some uplifting, creative fun. Who knew bottle caps, paper bags and plastic trays can be so therapeutic?
Worrying over the safety of your cash or prized possessions? Don't put it in the sock drawer! Safe-linK, brought to you by APT (Advanced Pneumatic Technology Limited), the leading supplier in pneumatic air tube systems, is Ireland's safe specialists since 1995. Safe-linK is the supplier of commercial and domestic safes and provides cash tube systems in order to keep cash, important documents and valuables safe from theft.
Safe-linK provides ReCreate with plastic and pvc tubing, helping us preserve our values of creativity and reuse.
Established in 1980, Echo is a local newspaper company that informs the residents of Tallaght, Ballyfermot, Clondalkin and Lucan of daily events or breaking news. If you are ever wondering what's the haps in the towns of Dublin, read up on the stories and news of the Echo.
And if you are ever wondering where the newspapers at ReCreate come from, refer to the first page. We are sure that the Tallaght Echo will be on the front.
Winner of the SFA National Small Business 2017, Ventac is the provider of technical and noise solutions since 1972. With headquarters and laboratories located in Wicklow, Ventac analyzes the noise problem and provides acoustic solutions for industrial and agricultural industries. They tailor their solutions to the unique problems of their clients. With the finest research laboratories, Ventac will find the solution to any noise complaint or problem.
So what does a Textile Machinery and Fabric Co sell? Well, certainly not cheese or plastic bottle caps! With a mass array of fabric collection and designs, TWI is the leading fabric provider and seller to textile and clothing manufacturing industries and to performing art centers.
Speaking of arts, TWI also provides ReCreate with some of the finest fabric for some fun creative reuse.
Established in 1989, Image Showers is an Irish manufacturer in the bathroom and showering industry. Located in Kilkenny, Image offers a variety of shower enclosures and doors, including other shower products such as trays and mixing valves. They have engineers ready at hand to fit and design the door or enclosure of your shower or bathroom.
Image Showers has also donated their assorted shower fittings to ReCreate. Although they will not be used towards renovating a shower or bathroom, they will no doubt continue to be useful in the art of crafting and playing.
Need help in removing some junk out of your house or office? Then Junkaway is the recycling and waste management service for you! Junkaway is a family run and Irish owned junk removal service provider that will move your rubbish out of sight, thus out of mind at no extra cost!
And what happens to the rubbish and waste? If it is possible, they try to recycle at least 95% of the content they pick-up. As for other things, such as carpets, hangers and mannequins, Junkaway donates to ReCreate.
Panda Irish Packaging and Recycling has been the champion of recycling and waste management for over 30 years. Their dedication and mission to recycling any object to the best of their abilities have minimized human impact on the environment and maintained the greenness of Ireland. Additionally, Panda has plans to reduce costs, carbon emissions and even traffic by initiating their Green Project plan in Dalkey. Panda hopes to achieve its objectives by being the waste management provider for commercial enterprises in that area.
Panda's head office is not too far from ReCreate! So for materials that have potential for creative reuse, such as plastic bottles and egg cartons, Panda happily donates to ReCreate. We both give unwanted and unloved materials a second shot at life!
Ray Shannon Design has been manufacturing and designing furniture in Ballymount Dublin since its establishment back in 1982. They will custom design and fit any sort of furniture, whether it's a bed or table stand, for commerical and domestic uses.
When Ray Shannon has any leftover fabric, they generously donate to ReCreate.
The ovens over at Kelly's Bakery have been on since 1910. Currently located in Wexford, Kelly's prides itself in baking and selling delicious bread and confectionary to all of Ireland. They are a family running operation currently led by the 3rd generation of the Kelly family. When they are not baking bread, they are helping ReCreate by donating their leftover crates and colour pencils.
Rediscovery Centre is a nonprofit organization whose mission is to divert waste from going into the landfill, provide employment and opportunity, and inspire a sustainable way of life. Within Rediscovery Centre, there are four social enterprises that champion the notion of reuse: Rediscover Furniture, Rediscover Paint, Rediscover Cycling and Rediscover Fashion. Their products include recycled and repurposed fashion, furniture, bikes, paint and eco-friendly cleaning products. Rediscovery Centre has won many awards including Green Award NGO of the Year 2017.
It is a creative space where scientists, artists, designers, craftspeople, businesspeople, and ordinary folk come together to think, create and innovate. Sound familiar? ReCreate also strives to be a creative think tank while also being an inclusive space for all. It is no wonder that Rediscovery Centre has partnered with ReCreate and has donated thousands of litres of paint.
Located in Dublin, Adventure Branding specializes in the branding of vehicles, buildings, mugs and so much more. They design, print, fit and wrap bold advertisements onto any object like no other branding company.
Adventure Branding has also shown its green colours by donating cards to ReCreate for creative fun and reuse.
As one of the world's most ethical companies, 3M Ireland is a global manufacturing industry that applies science to innovate and enhance the lives of people and the environment. Their motto is to use less while doing more. They focus on efficiency and sustainability in order to improve the health of the people, the planet and for all future generations. From improving the efficiency of electronics so that they consume less energy to creating safer buildings, 3M strives to enhance the lives of everybody and everything.
3M received a gold rating for corporate social responsibility. How did they achieve this feat? 3M is one of ReCreate's suppliers, donating abrasive discs, advertising hoardings and tapes. For giving back to the community and showing care for the environment, 3M receives a gold star and a huge thanks from the people of ReCreate.
Located in Dublin, A4 Sounds is an non-profit arts organization that focuses on creating meaningful and socially engaging art. A4 Sounds offers a multitude of services including studios and makerspaces, workshops, gallery and event space, screen printing, a darkroom and artist services. A4 strives to be the centre of where artists come together to collaborate and create art that speaks to an audience.
Since A4 is a strong supporter of the arts, they donate MDF wood that ReCreate accepts with a hearty thanks!
Established in 1983 and located in Dun Laoghaire, Brian S Nolan Ltd. is "Ireland's Home of Interiors." They are Ireland's suppliers of home furnishings, including blinds, upholstery fabrics, curtains, wallpaper and so much more. They furnish anything from homes to businesses. They work as interior designers as well as curtain makers, ready at hand to fit their high quality curtains on windows of any size.
Brian S Nolan Ltd. is also ReCreate's supplier of fabrics, and to us they are "Ireland's Heroes of Creativity."
Brown Thomas is an esteemed global retail company home to luxurious and innovative designer brands. While catering on an international level, Brown Thomas still remains uniquely Irish and the best in the world! How are they the best? Well for starters, Brown Thomas supports creative reuse and show their care for the environment and community by supplying ReCreate with coat hangers and catalogues.
Let's hope the trend of reuse will not die out soon!
Back in 2012, Clare and Joanna were appalled by the unhealthy selection of dairy treats for children that they decided to create their own frozen yogurt. Made with fresh Irish milk and sweetened with only juice concentrate, Chilly Moo was born. Currently they offer three flavours, strawberry, mixed berry and their 2013 Great Taste Award Winner banana & strawberry, which are all offered in market stores across Ireland.
Chilly Moo proves yet again that they really do care about the children of Ireland since this business has donated about 620 kg worth of ice cream pots!
Contracted by the Dublin City Council since 2004, Civic Media designs and creates lamppost banners that promote Irish arts and cultural and community events in Dublin. Civic Media is funded and sponsored by companies completing their Corporate Social Responsibility.
Speaking of CSR, Civic Media also fulfills their social responsibility by donating event posters and white plastics to ReCreate. It is an extraordinary event to make things out of posters and plastics!
Located in Dublin, Compass Group emerged out of a merger between Sutcliff and Eurest. Today Compass Group provides specialized expertise in food and support services to assist clients working in the business, healthcare, education, government, leisure, sports and even defence sectors.
Compass Group strives to be sustainable in the way they conduct business. They uphold their responsibility on sourcing locally or regionally and keep sustainability alive in their business. They work in partnership with ReCreate to reduce their company's impact on the environment, and thanks to Compass Group, ReCreate has received sandwich boxes for creative reuse (but sadly no sandwiches.
Hickeys Fabrics is a family owned fabric and haberdashery company that specializes in the sourcing and selling of fabrics. This business started back in the 1940s and continues to sell a variety of soft furnishings, curtain fabrics, linen, blinds and much more. Hickeys Fabrics has locations in Limerick, Cork, Galway and Dublin. Their philosophy is quite simple: keep their quality products at an affordable cost!
ReCreate hopes to never run out of high demand materials such as fabric which is why we are grateful for our partnership with Hickeys Fabrics. They supply our Warehouse of Wonders with all sorts of fabric and even cardboard slats for members to reuse and recreate.
Back in 1995, Prestigious Textiles UK and Kevin Dempsey Distributors (Ltd.) joined forces to form the home decor retailer, Prestigious Textiles Ireland. Supplied by Prestigious Textiles UK and managed by Dempsey Distributors, Prestigious Textiles Ireland operates independently and sells fabrics for curtains and upholstery, wall coverings and tablecloths.
As for any unwanted and leftover fabric, Prestigious Textile donates all of that to ReCreate, so that we may consistently have an extensive variety of wonderful and reusable fabrics.
Located in Ballymount Dublin, Raw Food and Beverage Solutions provides service to juice bars, coffee shops and the catering industry. Their products include but are not limited to frozen fruit, frozen yogurt, syrups, coffees and teas. Thanks to Raw, ReCreate has kept the warehouse in stock of plastic and wooden crates.
Musgraves is a family-run wholesale and retail company that invests in other business and communities.Their priorities are the 3 p's: "people, the planet and prosperity." Winner of the NACS Insight European Sustainability Award 2015, they are committed to sustainability as they even follow the UN's own sustainable guidelines to ensure that their business and their clients uphold their social and environmental responsibilities.
Musgraves strives to minimize environmental and climate change impact while also being a leader in health and well-being. They prove their commitment to sustainability and to the well being of others by donating plastic crates and plastic flowerpots to ReCreate.
Gorilla Design is a production and design company that designs and arranges corporate and private events. They offer products and services such as lightning and stage design, pipe and drape, dressing, set design and event production. Whether it is a wedding or a fundraising event, Gorilla Design makes visions come true.
Gorilla Designs has donated fabrics and flags to ReCreate, which means endless amount of creative fun one can have with fabrics.
AMC Branding provides customised products such as design, print, signage and uniforms to increase brand awareness. Their catalogue has a wide range of products so you are sure to find what you're looking for! Their workshop can be found on the Aylmer Road.
Ashleaf Interiors was established in 1984 in Navan. They provide made to measure sofas, beds and dining sets. They have a wide range of fabrics and wood to help you customise your products. You can also avail of the services of their qualified interior designer to help you create your home. They boast a shop floor of 32,000 square feet and all products are hand crafted.

Auction Xchange is one of ReCreate's neighbours, located in Ballymount. They hold auctions every Tuesday at 6:30 p.m. for the public along with commercial buyers and sellers. The lots for sale can be viewed at their premises during business hours. Bids can be placed online or in person.
Founded in 1973, B&G has now become a market leader in its industry with more than 400 stores nationwide. They offer a wide variety of home products including doors, bathroom accessories and a DIY range. They are constantly working with suppliers to provide innovative products and respond to the ever-changing demands of the market.
Baglady Designs create unusual stationary for weddings, greeting cards, calendars and letter paper. Sheena is based in Crumlin and her work can be found in various stores nationwide. She also provides personalised products.
Blackthorn Arts is an event entertainment agency at St James' Gate. They provide imaginative entertainment for everyone, from young people to corporate events. Their entertainers have a unique style which is obvious through the shows they perform.
CCRI is a social enterprise in Clondalkin which specialises in recycling electronics. They will take any product, big or small. CCRI was founded in 2002 by the Environment Working group of Clondalkin Partnership under the Irish Governments Social Economy Initiative. Thanks to support from South Dublin County Council and Clondalkin Partnership, they have been able to develop the organisation and employ 17 people. They now work with 100,00 households every year along with community groups and businesses to promote environmental awareness and the importance of recycling.
Childhood Development Initiative is part of the government's Area Based Childhood Programme and supports prevention and early intervention around the country. It offers programmes such as ante-natal classes, therapy for children, supporting families with loved ones in prison and managing conflict. CDI recognises the need for intervention during the early years of life so that the child and family can grow and transform their lives.
Contract Flooring Supplies has been providing commercial floorings for more than 40 years. They supply a full portfolio of products and clients include hospitals, schools and retailers. Whatever product you're looking for you will find it, Contract Flooring has hundreds of designs and materials to choose from.
Craftpak has been producing bespoke packaging since 1995and serve many different industries within Ireland. Research and development is a huge part of their operations, the Craftpak team can offer innovative designs and packaging like few others. The company is also associated with Our Lady's Children's Hospital in Crumlin.
Croke Park has existed for more than 100 years and can hold up to 82,300 sports and music fans. The first ever All-Ireland was played in 1896 on the land that became Croke Park years later. The venue is UEFA and FIFA approved and over the years has been host to many high-profile events. It is one of Europe's largest stadiums. Since 2009, Croke Park has dedicated €100,000 yearly to projects and community groups in the local area.
Decorshade has been supplying blinds and components for more than 50 years. Decorshade is one of the leading suppliers to trade manufacturers within Ireland and the UK. The company has operations in both countries. They sell their own branded range as well as white label products.
The Design and Crafts Council of Ireland is headquartered in Kilkenny and its aim to aid the growth of the design and craft industry. Programmes are provided for designers, teachers, retailers, collectors and partner organisations. The organisation currently has 3,180 clients and 60 member organisations. Partners include Enterprise Ireland, NUIM, Craft Northern Ireland and Local Enterprise Offices to name a few.
Eco Mattress is a social enterprise in Dublin 11 which deconstructs mattresses and bed bases. The materials that are left are sent to companies who further process these items. 100% of the items collected will be recycled. The mission of the enterprise is to create full time employment and provide invaluable experience for those on back to work programs, providing them with full training.
Eolas Technologies is an Irish owned IT services company. They provide a range of IT services to small and medium enterprises around the country to allow technology to help businesses grow. Each solution provided is tailored to the individual needs of each client. Previous customers include VHI, Bord Bia and Phone Watch.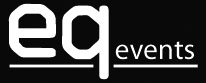 EQ Audio and Events was established in 2000 and is now one of the leading suppliers of audio and lighting equipment in Ireland. They provide a full production service for events but specialise in providing equipment. EQ can be found in Fairview, Dublin 3.
The Financial Services Ombudsman has been regulating the financial services sector since the late 1990s. The Ombudsman deals with complaints from consumers and arbitrates disputes. The service is provided for free. The bureau is located in Lincoln Place, Dublin 2.
Foran Equine was founded in 1974 and has since become a market leader in the industry of specialised equine nutrition and health care. The company manufactures over 60 products and can be found in 40 countries worldwide. Ten years of research and development means that Foran Equine can better respond to the demanding needs of high performance horses.
Four Courts Press was founded in 1970 by Michael Adams and since 1992 it has expanded into history, art, literature and law. Adams wrote several books and was also involved in starting the Irish Academic Press. Around 40 titles are published each year and there are currently 500 in print.
Future Plastics provides thermoplastic manufacturing solutions to global companies and has been doing so since 1936. In 1966, the Dublin plant was opened. Clients operate in a variety of industries including aerospace, transport and specialist engineering.
Gate Gourmet was established in 1992 from Swissair catering and continued to grow due to a series of acquisitions. The company is a provider of catering to airline and non-airline (airport lounges, convenience retailers). Gate Gourmet is part of the Gate Group which serves 350 million passengers every year in 100 different airports.
Gold Star Plastics supply polycarbonate, acrylic and Perspex sheets along with a variety of other products around Ireland. The premises can be found not far from our own, it is located in block B in the Ballymount industrial estate.
House of Fraser is a British department store with several outlets in Ireland. It was founded in 1849 and then it was known as Arthur and Fraser. Products include clothing, accessories, cosmetics and homewares. The company's growth was due to a number of acquisitions including Harrods, Howells, Rackhams and Barkers of Kensington. There are only two stores in Ireland, one in Belfast and another in Dundrum.
House of Tiles has 30 years of experience selling tiles, wooden floors and sanitary ware. It is an Irish owned company with 5 showrooms. The flagship store is on Long Mile Road and has 6,000 square foot of showroom. The company has a varied range of suppliers to suit every need.
Ideal Bathrooms and Tiles is another neighbour of ReCreate's, the showroom is located on the lower Ballymount road.  For 30 years, they have been providing technical and design skills to help customers with their bathroom design. They are the sole distributors of some of the brands they supply.
This company was established in 2009 by a group of print specialists and signage engineers. Clients include designers, marketing managers, architects and interior designers to name a few and have worked with some of the biggest brands in the world. Past clients include Euroroute, Sherry Fitzgerald, BWG and Dublin Airport.
Iarnród Éireann is a subsidiary of Córas Iompair Éireann and provides passenger and freight rail services as well as operating Rosslare Europort. Services provided include inter-city and commuter routes and the DART line. Iarnród Éireann covers 2400 kilometres of track and serves 147 train stations around the country.
Kelpac Medical is part of the Spectrum Plastics Group which provides medical plastics. The Spectrum Plastics Group is present on 3 continents with 1,500 employees who manufacture speciality plastic and silicone devices, components and assemblies for medical devices. The group is based in the US with production plants across the country.
Paul Small Wall Coverings Ltd is a distributor of soft furnishings to the retail market and has been open since 1987. PSW describes itself as an importer, wholesaler and supplier to the homeware, hardware, giftware and soft furnishings sectors. Some of their specialities include tablecloths, wall coverings, rugs and doormats. Find them in the Cherry Orchard industrial estate, Dublin 10.
Play Resource is a registered charity which collects non-toxic waste materials from businesses. These materials are then redistributed to its members which include groups and organisations working with children and young people and community groups. More than 300,000 children and young people benefit from these materials annually.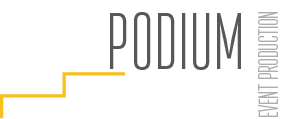 Podium Event Production designs and installs exhibition stands, conference sets and branded displays for corporate events, trade shows and product launches. Past clients include Stena Line, Xbox, Bank of Ireland Aldi. Their offices are in Crossbeg industrial estate.
Print Solutions has 70 years' experience of supplying materials to print and signage businesses. Well-known for their innovative technologies, for example 3D printing and offer the largest range of unprinted materials from one distributor. The company also operates two other divisions; Plastic Solutions and Display Solutions.